Our best offer for getting started on changing the way you look at studies - forever!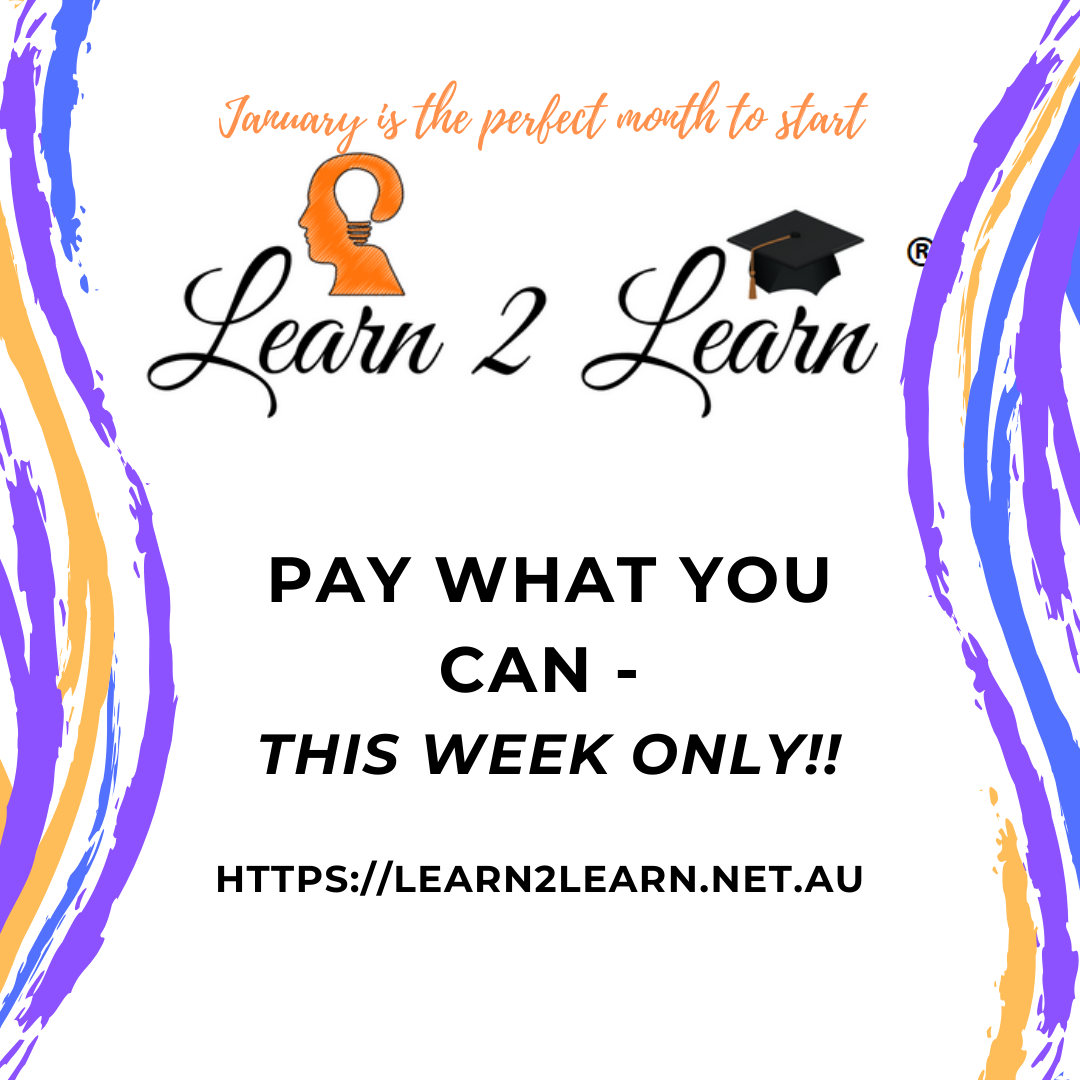 Success has never been more accessible!

New Year is always a really great time to start something new, but really we can choose any time to start anew. Mondays, mornings, start of the month.... what ever we choose.

To make it easier for your studies this year to be the chance to change into the new version of you, we've been offering scholarships for our UniCoach and Learn2Learn PLUS programs (applications close 31st January) and now we are even opening our Learn2Learn program up. We know even $200 can be a challenge at times - particularly when you are also trying to manage textbooks and amenities fees.

So, from now until - 31st January 2020 we Learn2Learn is available with several a PAY WHAT YOU CAN options. Just choose the amount you feel you can afford and gain access to the program for the next 12 months! It's that easy!

Sign up and get started now to make 2020 an easier year with better grades and better life balance - whether you are at College, University, TAFE or even senior high school.

How?

Just choose how much you can afford to pay (please be realistic) here: https://learn2learn1.teachable.com/p/learn2learn between now and 31st January (prices in Australian Dollars).

And get started changing your mindset and strategies for success!

Share the word - we want to help as many people as possible!
Welcome to your best year yet!